Best Trends : Red on Red
Oscar trends : Red on the red carpet , Sexy Sirens vamped it up in all shades of red.
Best Trends : Simple Shimmers
Oscar trends: Purples and silver hues with minimal shimmer
Best Dressed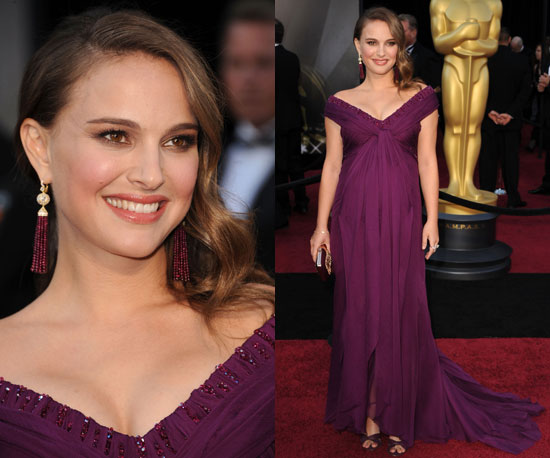 Best Dressed: Natalie Portman , Dress by Black Swan costume designer , Rodarte. Paired with fabulous tassel earing from Tiffany &Co
A close tie for second place : Mila Kunis in Elie Saab and Gwyneth Paltrow in super sleek Calvin Klein
Best Dressed honorable mentions : Hilary Sank in Gucci Premiere couture strapless feather gown
Best Wins
The winners: Christian Bale for The Fighter, Nathalie Portman for Black Swan ,
Melissa Leo for The Fighter and Colin Firth for Kings Speech
Best What the F#$* Moment Best Barbie
Best Random Cross dressing moment Even Better Random Cross Dressing Moment
Best Acceptance Speech
Christian Bale gave a great speech for his win in The Fighter. Without a stupid folded up paper.... or naming a list of a million unimportant people no one knows ...or blinding us with an atrocious outfit and heinous gloves...oh wait?
Best Tim Burton Representation

no shocker really, anyone associated with Tim Burton usually ends up on the worst dressed. They usually love adding insult to injury though, with "gloves" (more like pantyhose) and brit inspired garter belts??
Best performance outfit
Mandy Moore's performance for her song in tangled
Best Party Poopers Best presenters Most Hotness on stage at once
most depressing and sombre speech by ...who are you? Robert Downey Jr and Jude Law were